Amur the Siberian tiger has hunted numerous goats in the past, but when zookeepers placed one nameless goat in his cage as live food earlier this week, he decided to try something new.
"Nobody made the goat afraid of the tiger. So Amur decided not to annoy the fearless goat by eating it "According to the park's website.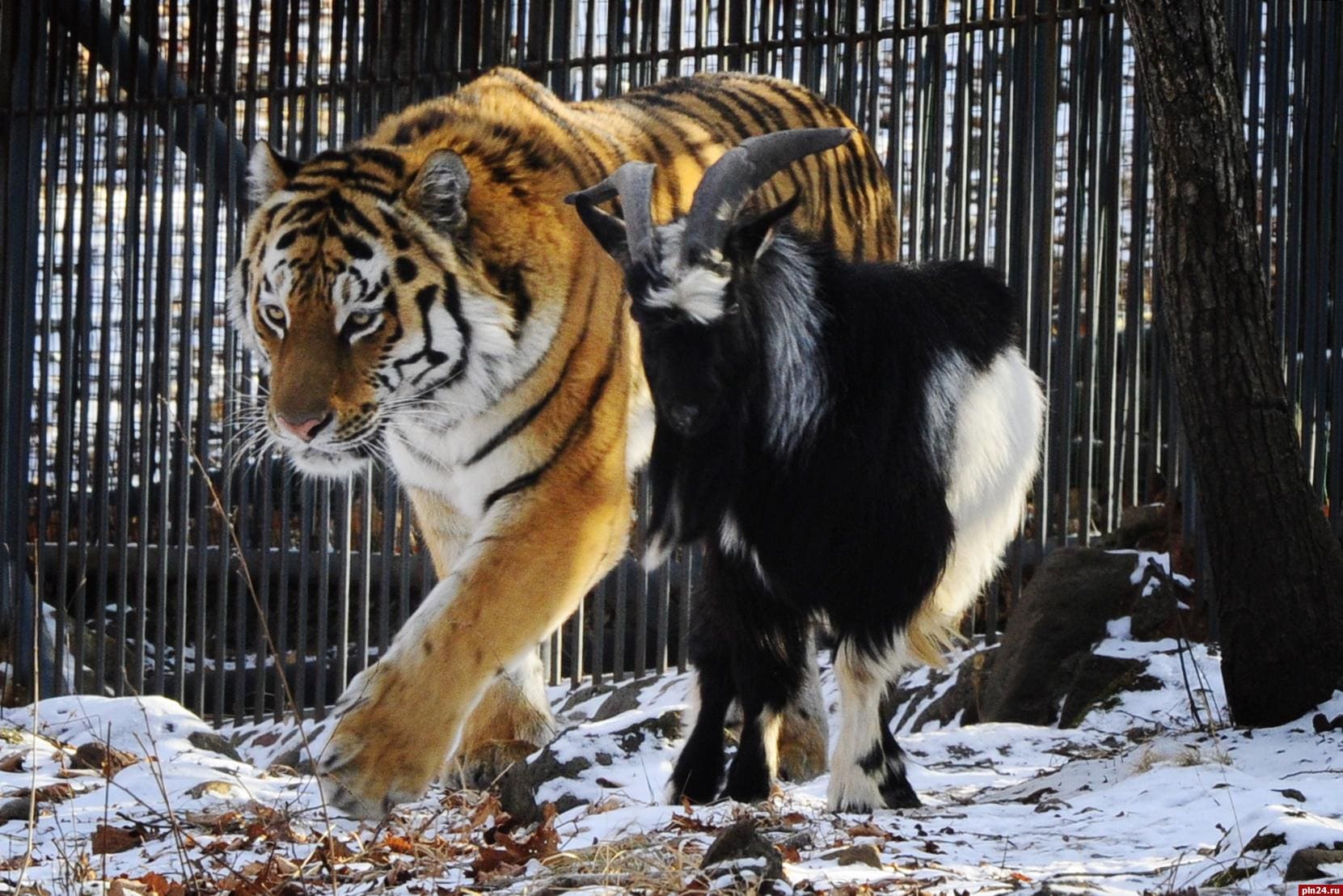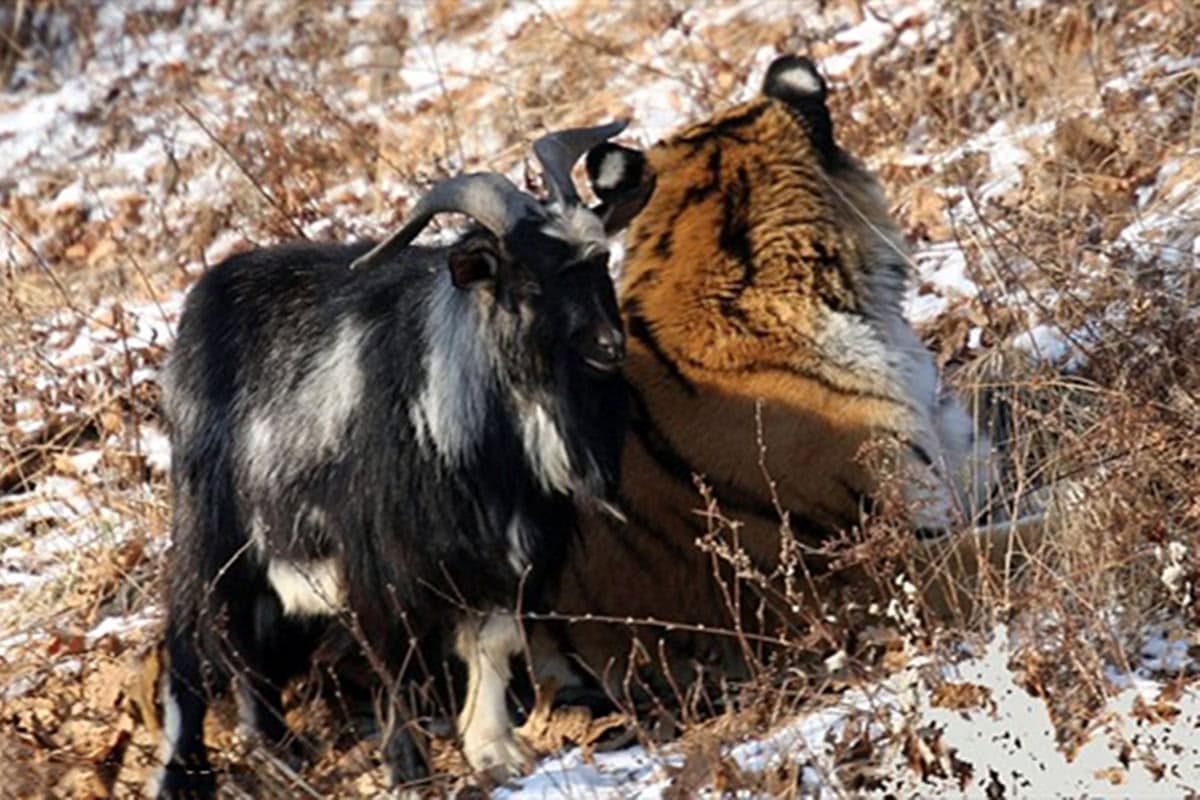 The Far East Safari Park in Primorsky, Russia, gives goats and rabbits to Amur about twice a week, but he's never acted this way to an animal given to him as food before.
They've since become friends. And now that the goat appears to be staying longer than expected, the zookeepers have given him a name: Timur.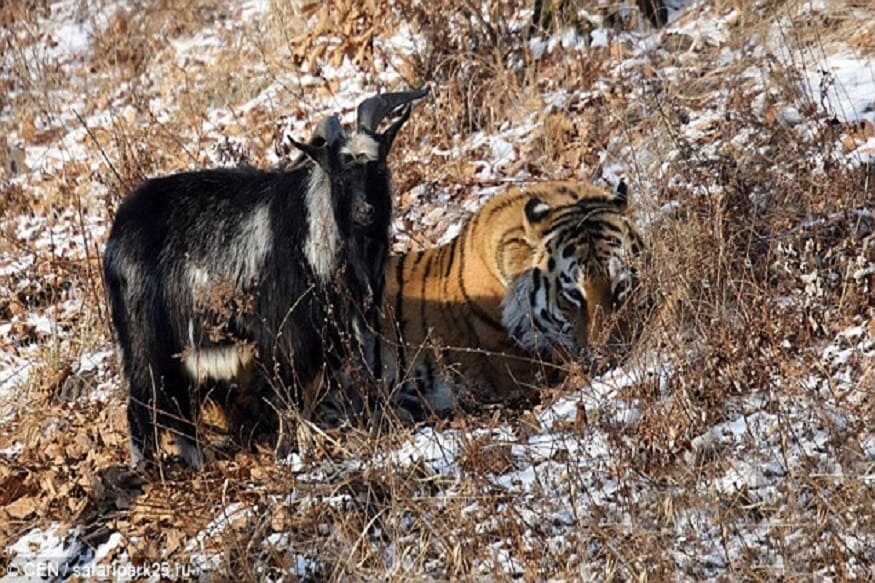 In the zoo's compound, Amur and Timur rarely leave each other's side.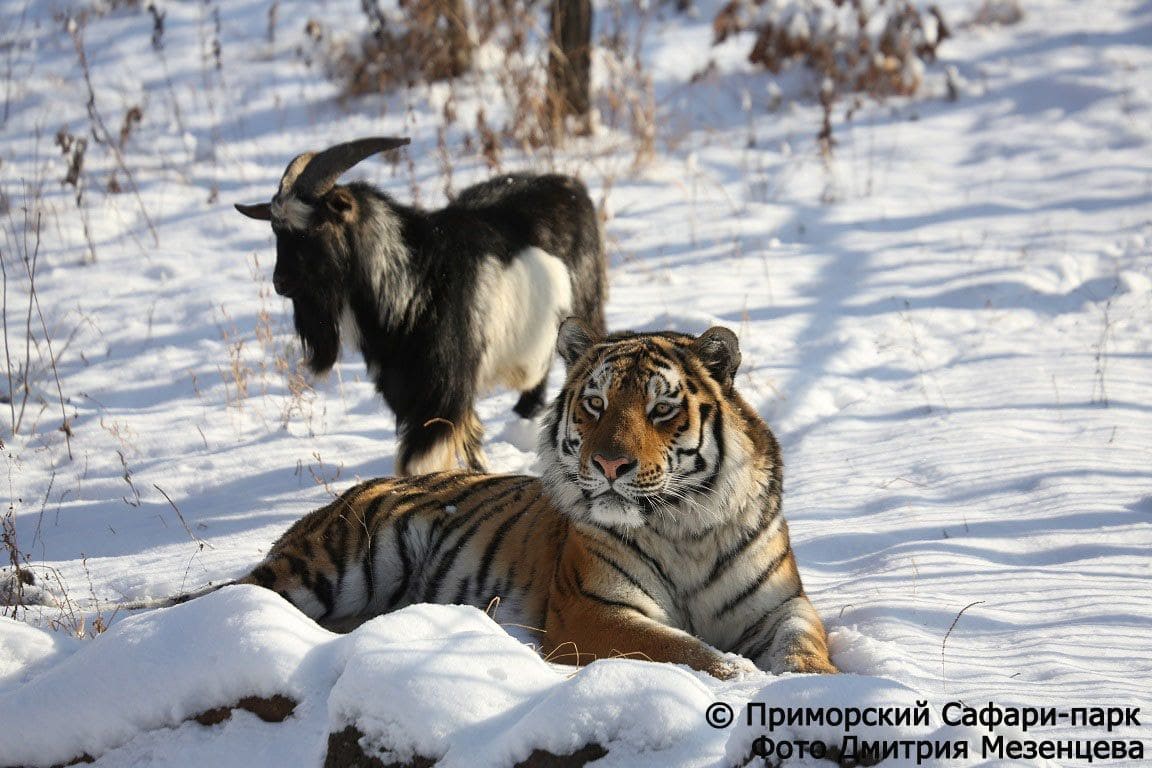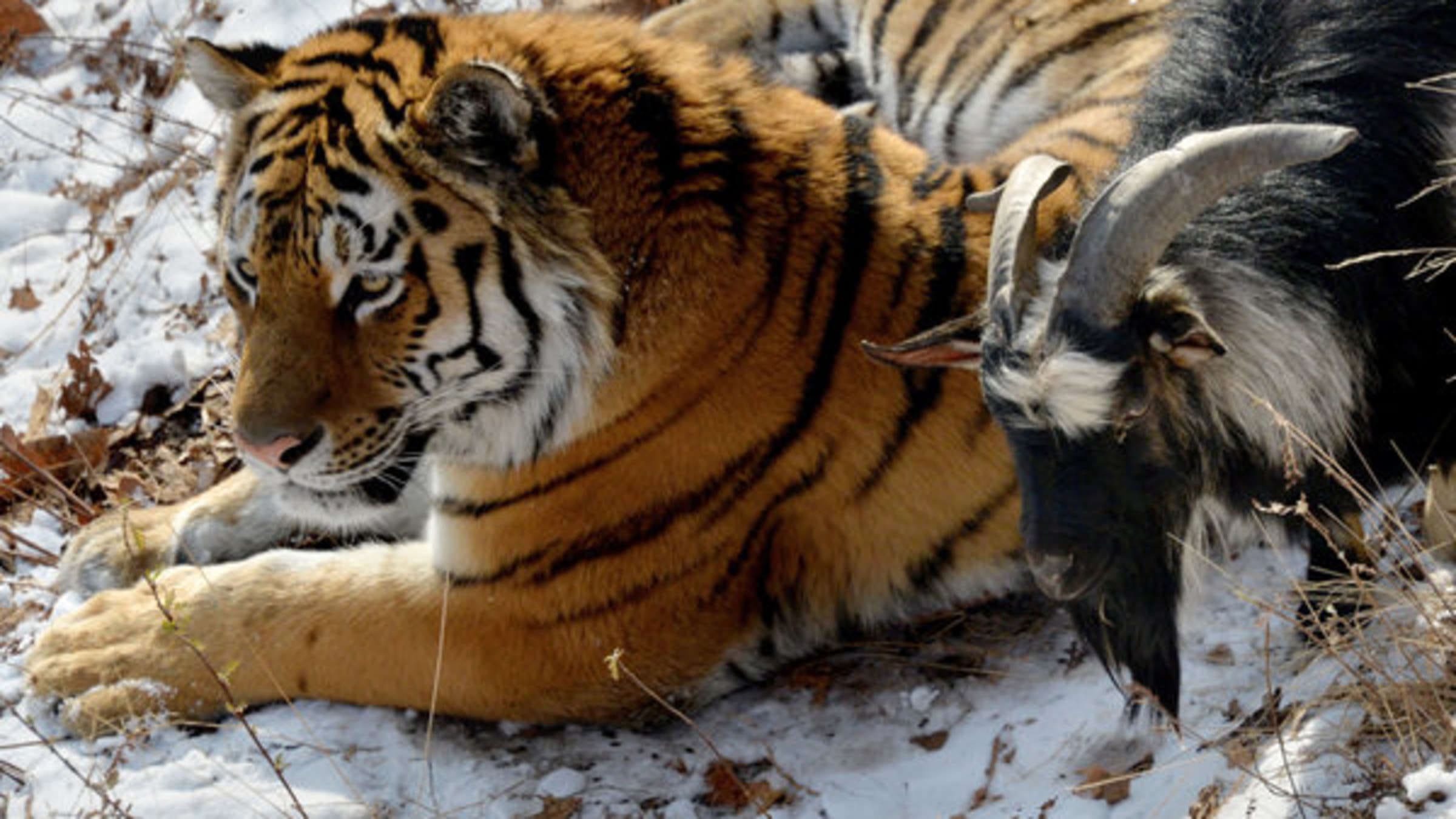 Amur has been eating raw meat instead of living food since his newfound friendship, but no one knows when or if he will switch back. Meanwhile, Amur has been defending his goat pal.
On Thursday, one of the zookeepers had a heated exchange with Amur. "[He] hissed at a tiger-feeding employee, as if to say, 'Hey, don't ever approach my friend.' Previously, he had never been aggressive toward staff "RT was told by zookeepers.
It demonstrates that animals require more than just food, water, and space to move around. They, too, require companionship at times.