TikToker '@cirruslyyesterday' recently shared a video of herself looking somewhat disturbed while announcing that she just learned how a snail (it was actually a slug) drinks water, and that she will 'never be the same'. Here's a video that's similar to the one that almost made her pass out:
Whether a snail or a slug, what happened to the creature in this video caught everyone off guard, as the creature appeared to absorb the entire droplet in one go, while also swallowing its own head and antenna.
In response to the TikTok video, one user stated that they own a snail and that "this isn't how they drink," but that the clip showed a snail that "didn't know the water was there and got scared."
So, what exactly is the truth? Snails (and slugs, for that matter) drink in what way?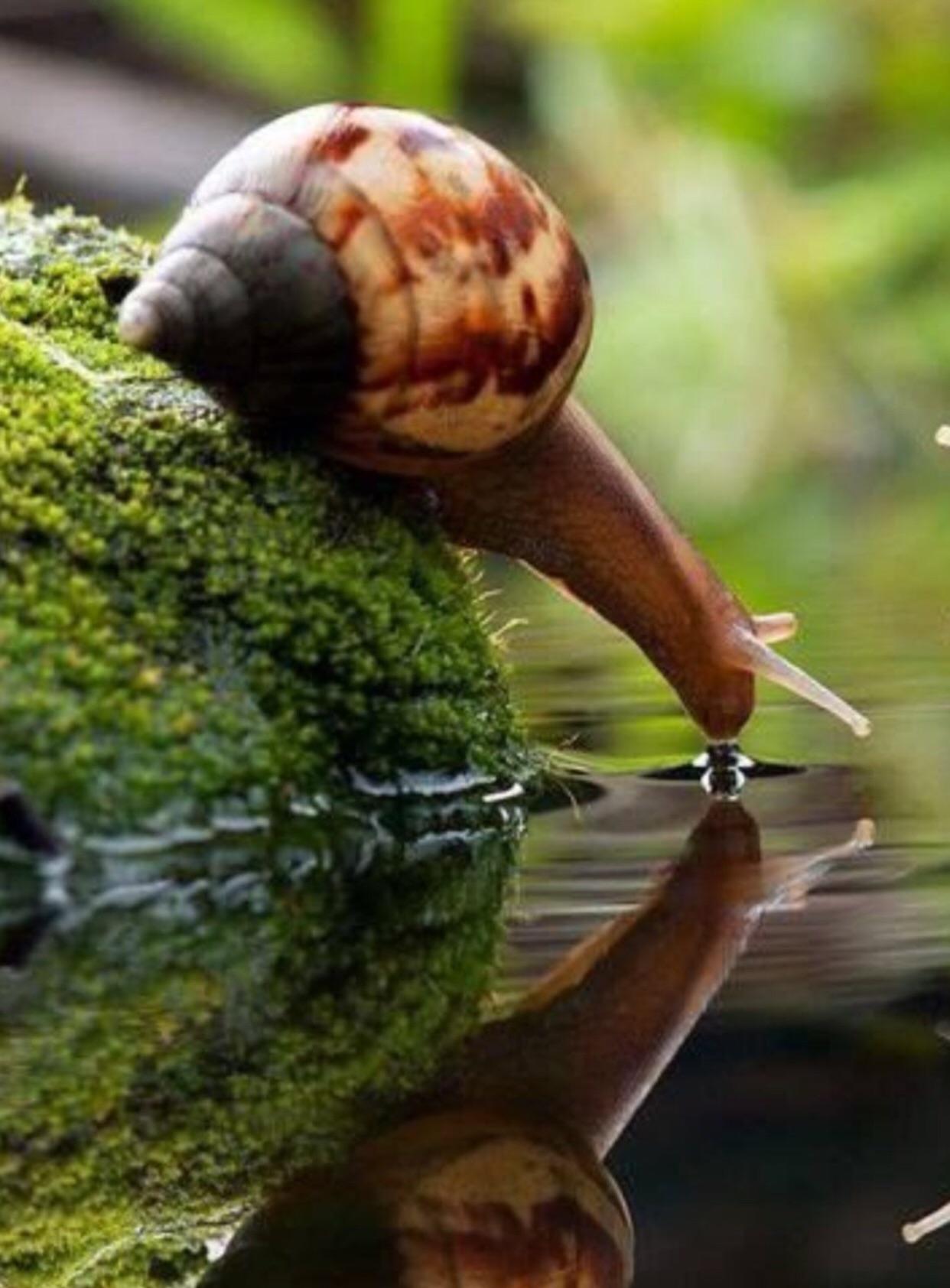 Snails, it turns out, "drink" in a way that is completely different from ours, and a rather fascinating one at that. Although they can drink through their mouths, through evolution they developed a much more efficient method called contact-rehydration – okay, they didn't call it that, but it really works. It happens through the skin. When a snail needs to "drink," it flattens itself against the water and absorbs it through its cells.
D.J. Prior investigated this phenomenon by incorporating an extracellular marker known as "inulin" into the water to track how the water is absorbed. Surprisingly, the inulin was absorbed with the water, implying that the snails were not absorbing water via osmosis (the main way in which water travels in and out of cells by a process whereby water diffuses through a semipermeable membrane).
The scientist came to the conclusion that snails did not absorb water through their cells, but rather that water moved around the cells. Something that makes these videos a lot easier to understand:
Furthermore, the study discovered that snails (and slugs) altered the permeability of their skin. This means that when a snail is ready to "drink," it expands the space between its cells to allow water to enter. Snails can absorb much more water in a shorter amount of time by absorbing it between cells rather than through them.
And they are in desperate need of moisture!