Every photographer always has their own favorite subject(s). For Roeselien Raimond the Dutch photographer, she loves to capture foxes. For a decade, she has been building up a collection of red wild fox portraits that bring joy and warmth to viewers.
However, snow in her region rarely happens. Blizzards are even rarer. Therefore, to capture wild foxes, the photographer often goes out of her way and normally comes to the uncharacteristically rough weather to take photos of these animals.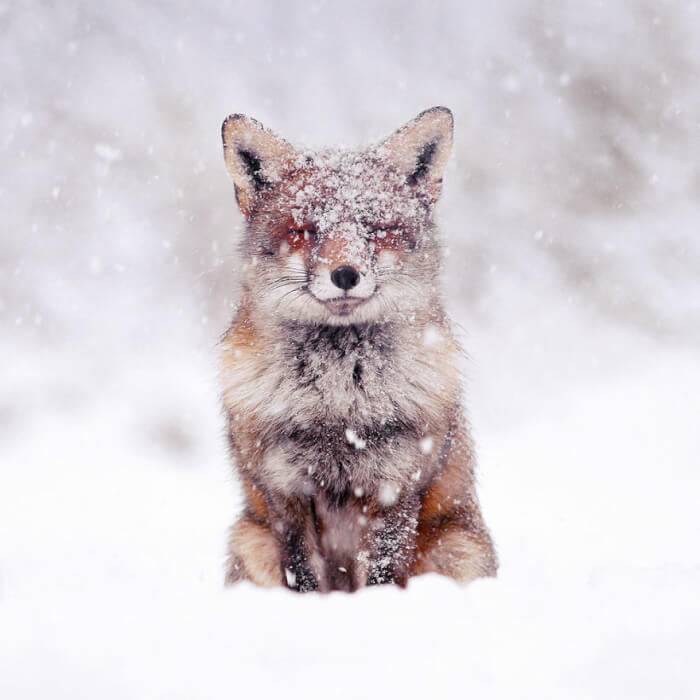 When Raimond learned that a storm was about to hit her area, she decided to grab this chance to meet the foxes. Although most people advised her not to go, the photographer still didn't care.
"I knew this would be a risky venture. I had no idea if I would ever arrive and I'd rather not think about ever coming home," she said.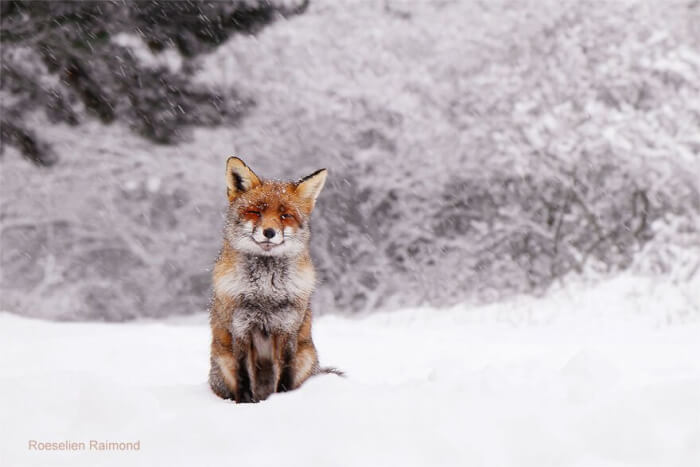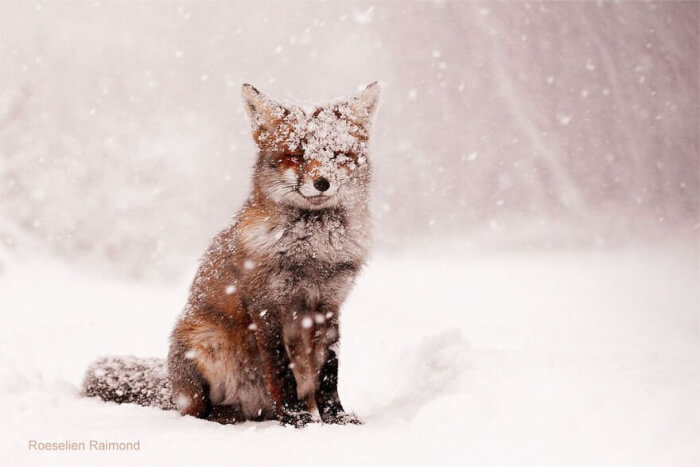 And by taking the risk, she got the present she had long been waiting to receive – stunning shots of a wild fox covered in snow. The photographer shared her close encounter with the adorable animal.
"I held my breath and dared not move. But instead of running away, like I was used to foxes back then, she sat quietly as the snow fell on her. Strangely enough, it didn't seem to bother her at all. She just took the snowstorm completely calmly. In fact, she even seemed to enjoy that new white world, as I did!"
Enjoy the gallery below: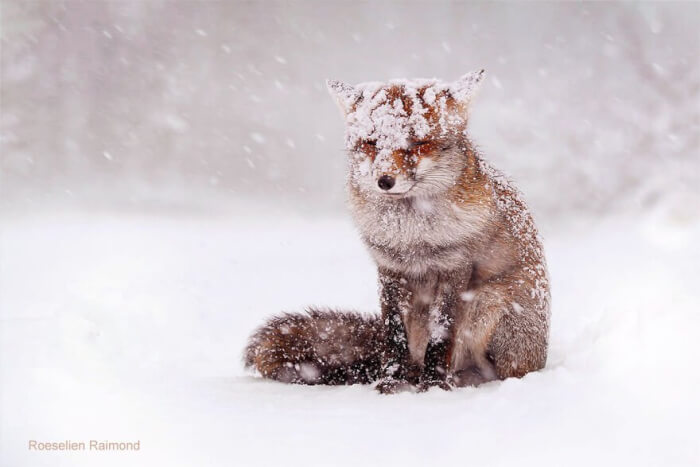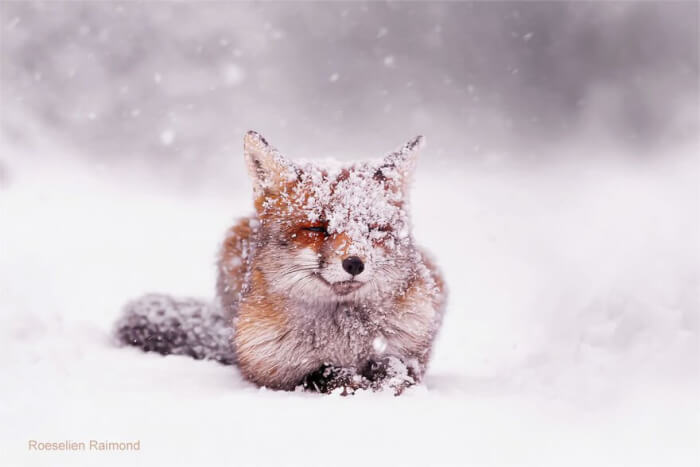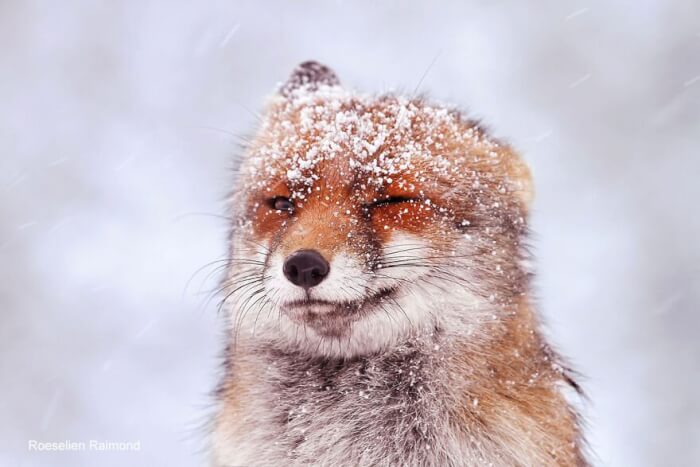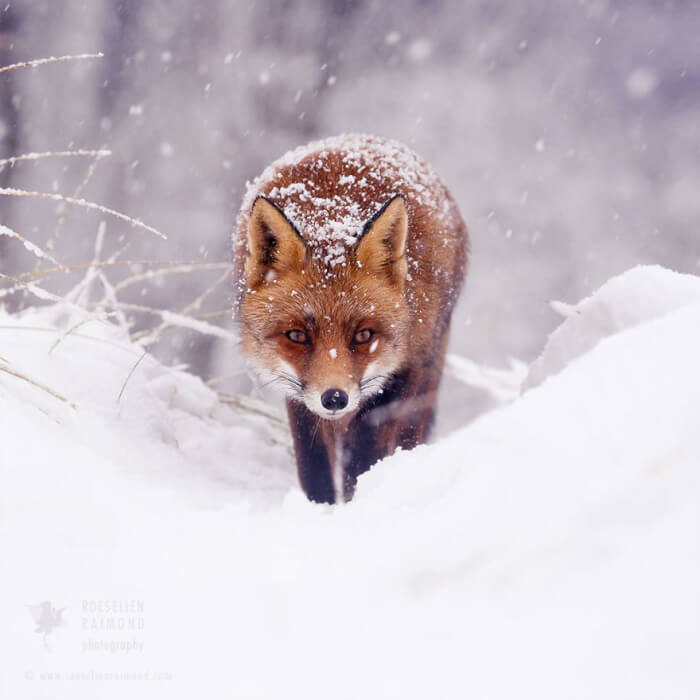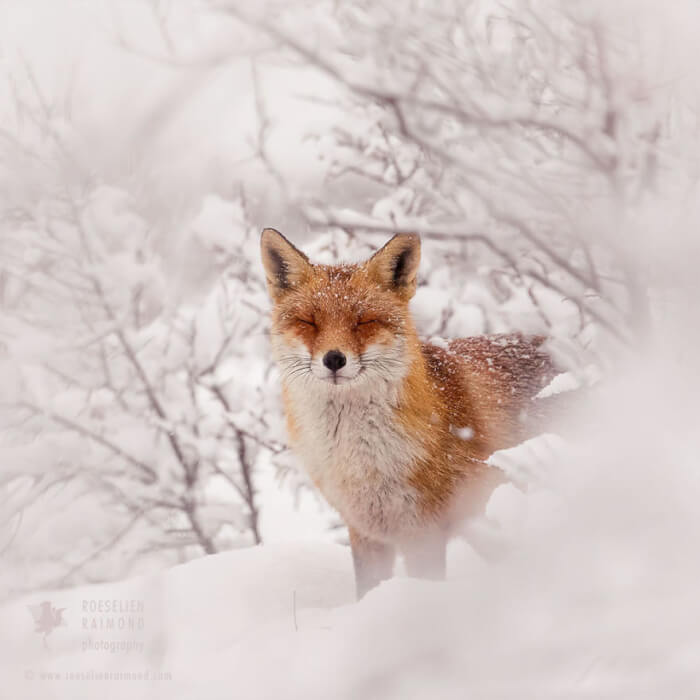 People often think that foxes are deceitful and mean, but Raimond's pictures reveal a different aspect people don't think these animals are. Each of her photographs portrays these mysterious creatures being smart, friendly, and kind.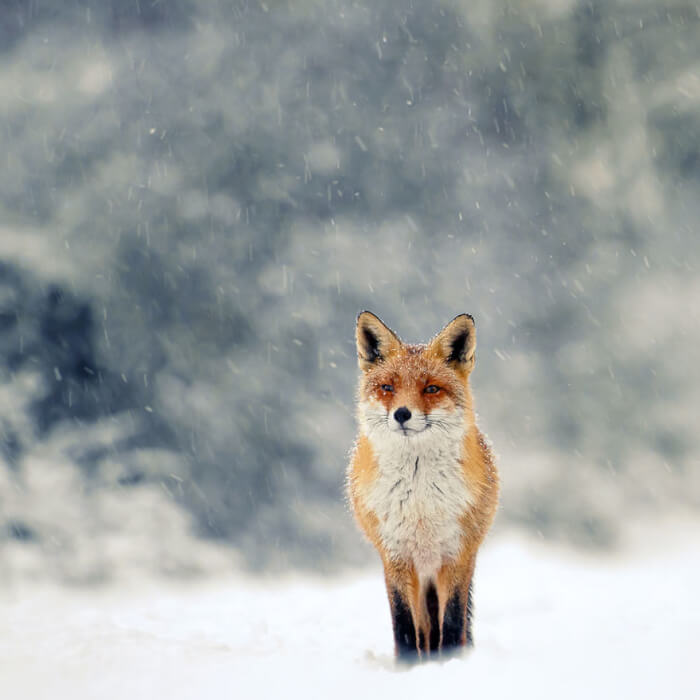 "Foxes have the curiosity and enthusiasm of dogs, but the headstrongness and unpredictability of cats. To me, they are actually the perfect mix of a dog and a cat; the best of both worlds. I learned that the stories about foxes being aggressive towards humans are just carefully constructed lies to create a bad image with one goal only: eliminating potential hunting competition," she said.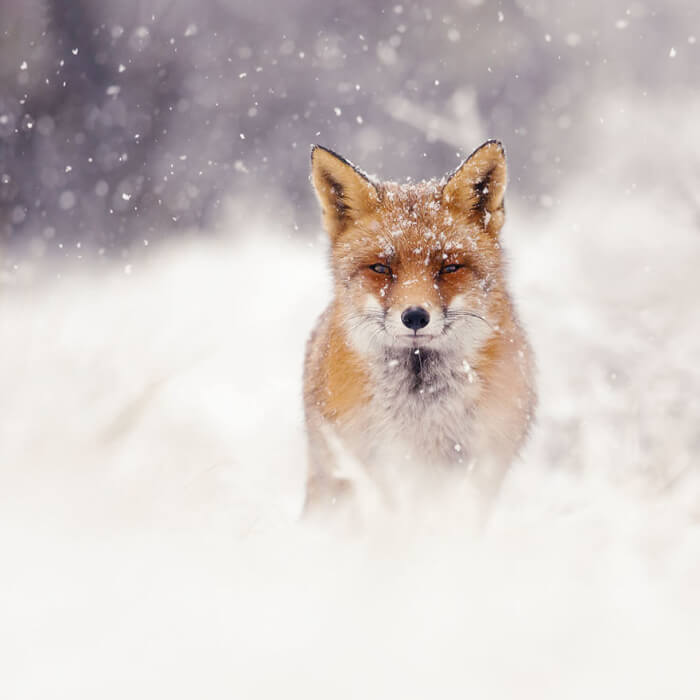 Apart from the red foxes, other animals that draw Roeselien's interest are birds, deers, and insects. They always look so captivating and calm in her pictures. It seems like these gorgeous creatures are brought to life with their spirit captured by the talented photographer.
H/T: Bored Panda