Today, the Antakya Museum Hotel in Turkey is of great archaeological significance. Workers discovered a 2,000-year-old mosaic that spans over 9,000 square feet (850 square meters) during construction! It is the world's largest mosaic piece, and it is truly breathtaking.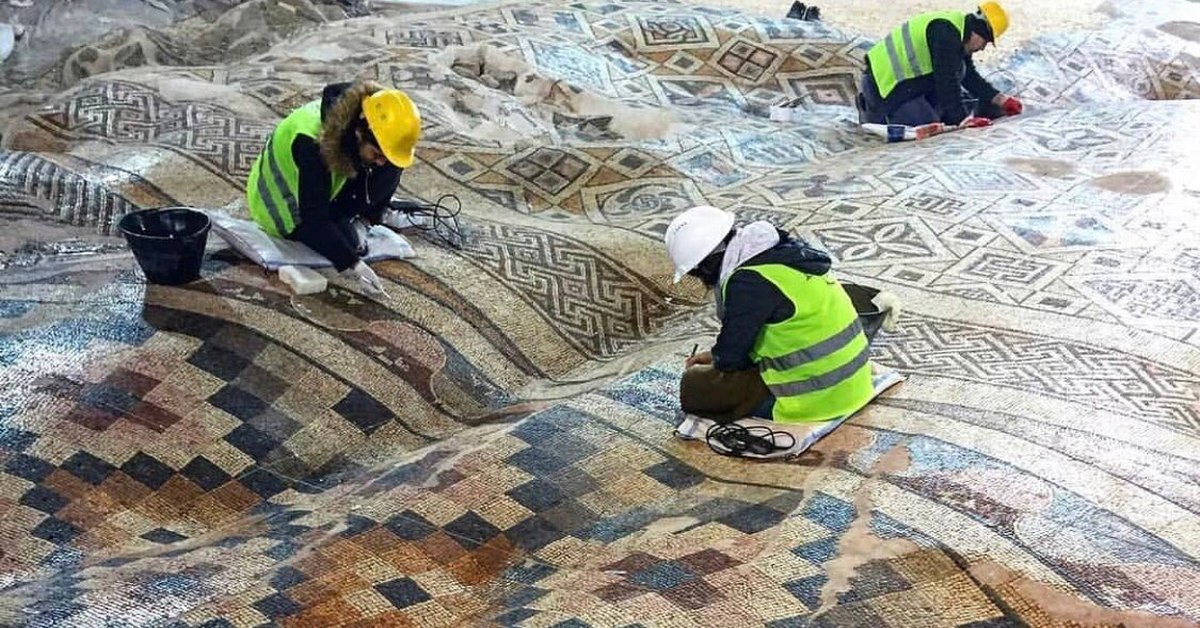 The massive mosaic, which was recently opened to the public as part of the newly built Antakya Museum Hotel, was unearthed in 2010 by a construction crew digging the hotel's foundations. The discovery was far beyond anyone's expectations. The world's largest mosaic, and likely the one that took the most time to create, was hidden beneath the foundation of the future hotel.
Archaeologists believe this massive mosaic with its intricate geometries was the floor of a public building in Antioch, one of the most important cities in the Seleucid Empire. Although it was damaged during a series of major earthquakes in 526 and 528 A.D., some of the damage only adds to the mosaic's spectacular visual qualities, as the mosaic remained connected to the floor and mostly intact even as the foundation itself undulated wildly. This undulation gives the impression that the piece was created by covering a few acres of gently rolling hills with a large, beautiful carpet.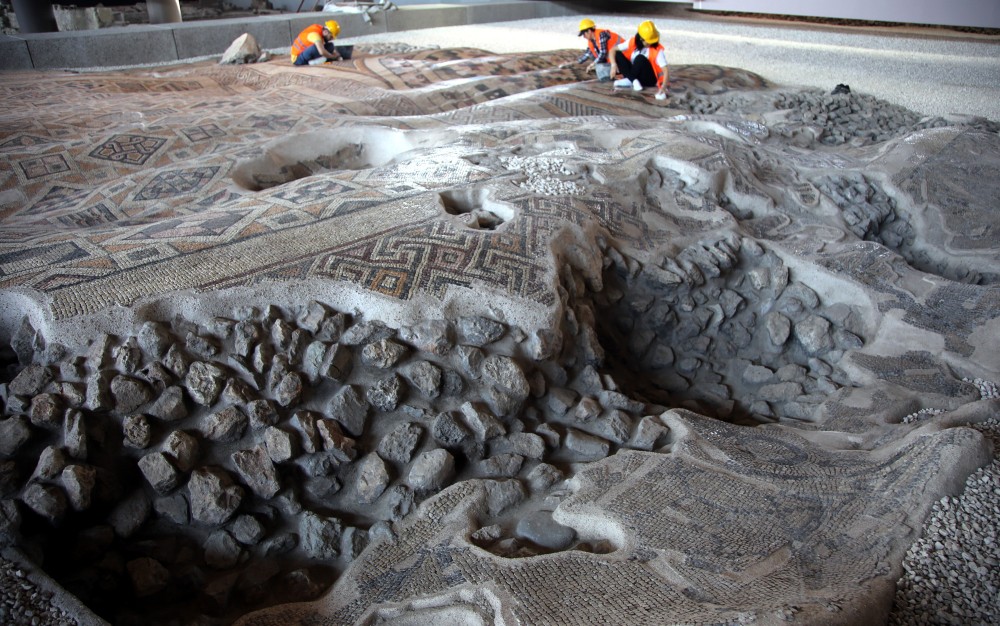 Antioch was founded in 300 B.C. by Seleucus I Nicator, one of Alexander the Great's successor generals, and served as the capital of the Seleucid Empire until it was conquered by Rome in 63 B.C. Because of its strategic location between the Mediterranean and the East, it became the governor's seat.
Antioch had a population of half a million people in its heyday and was considered a rival to Alexandria and then to Constantinople as the second most important city in the Roman Empire.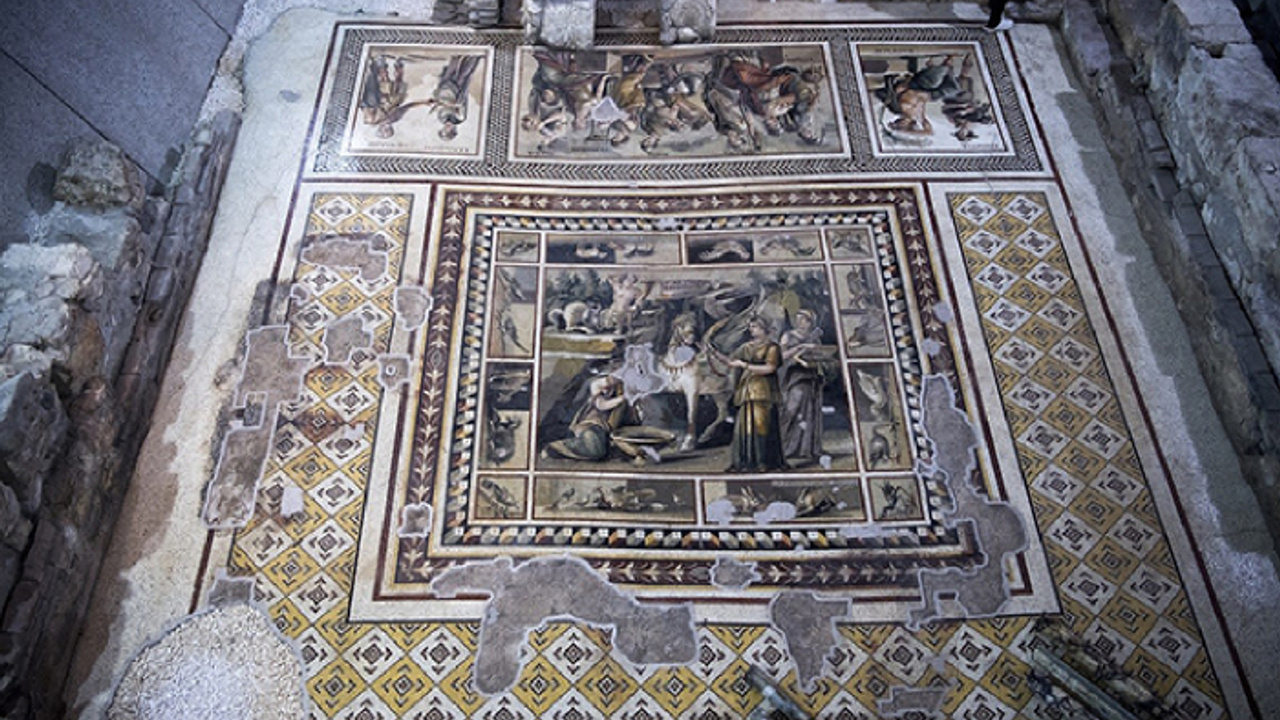 The Hatay Archaeological Museum has an unrivaled collection of Roman mosaics from this period, most of which were excavated and preserved indoors. The sheer size of this mosaic, on the other hand, demanded a different approach. Instead of lifting the mosaic, or part of it, or covering it for protection and building over it, archaeologists and architects worked together to create a hybrid: a museum hotel.
A platform connected to structural columns installed into the riverbed now hovers above the mosaic, and specific viewing points were built to allow visitors to view the incredible masterwork below. The hotel's amenities – ballroom, conference rooms, pool, and gym – were housed on a platform built on top of the columns.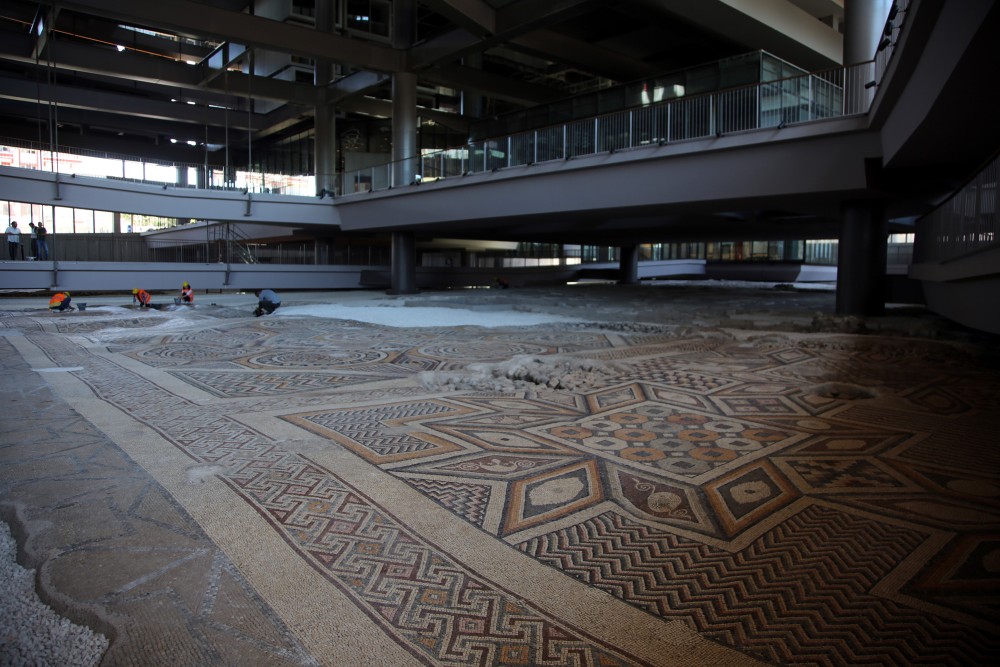 Aside from its sheer size, one of the most remarkable aspects of the Antakya mosaic is the length of time it took to complete. It began around 300 BC, when the Greeks ruled Antioch, and lasted until the 1200s AD.
Thirteen different civilizations are thought to have contributed to the mosaic during those fifteen centuries! Contributors came from cultures as diverse as the Greeks, Romans, Byzantines, Arabs, Crusaders, and Egyptians.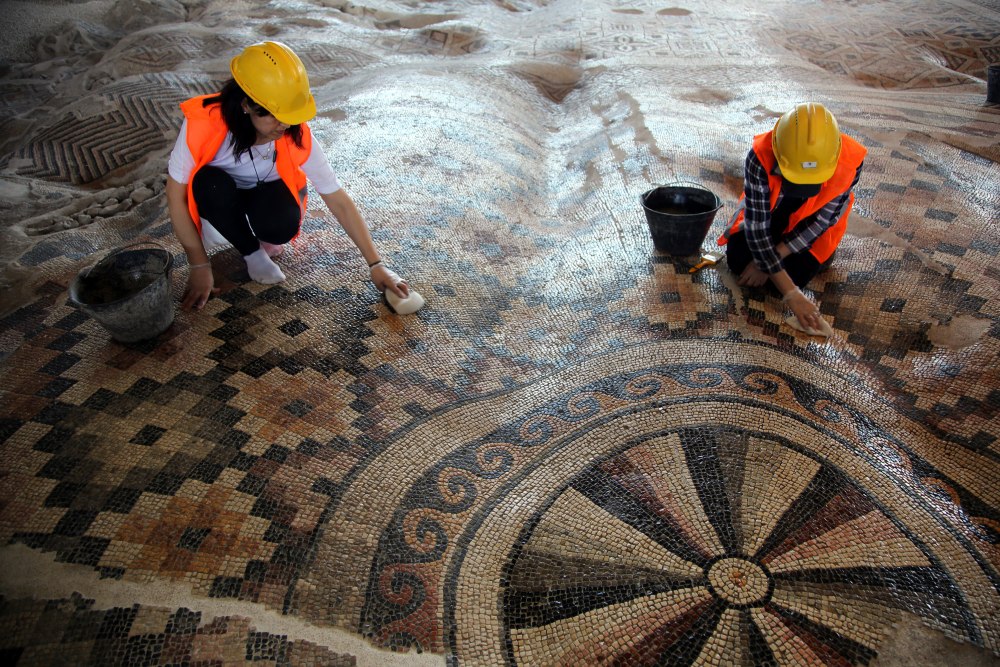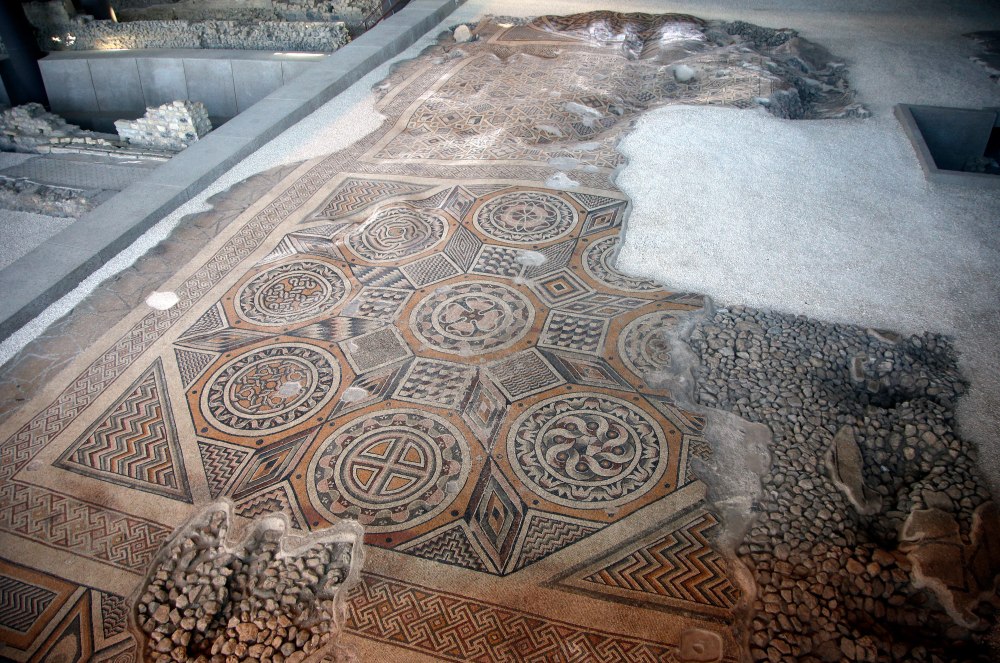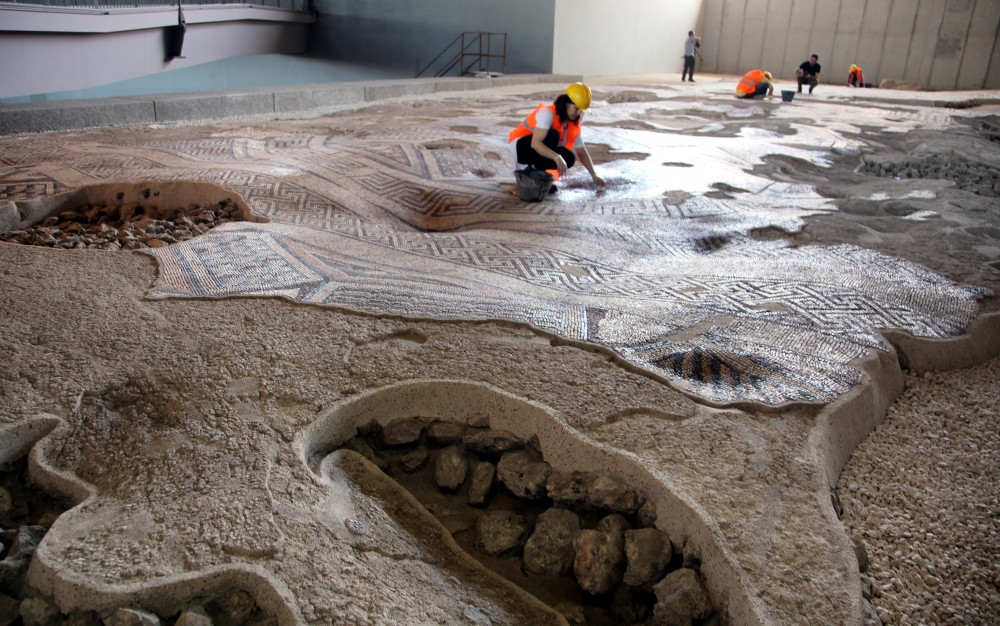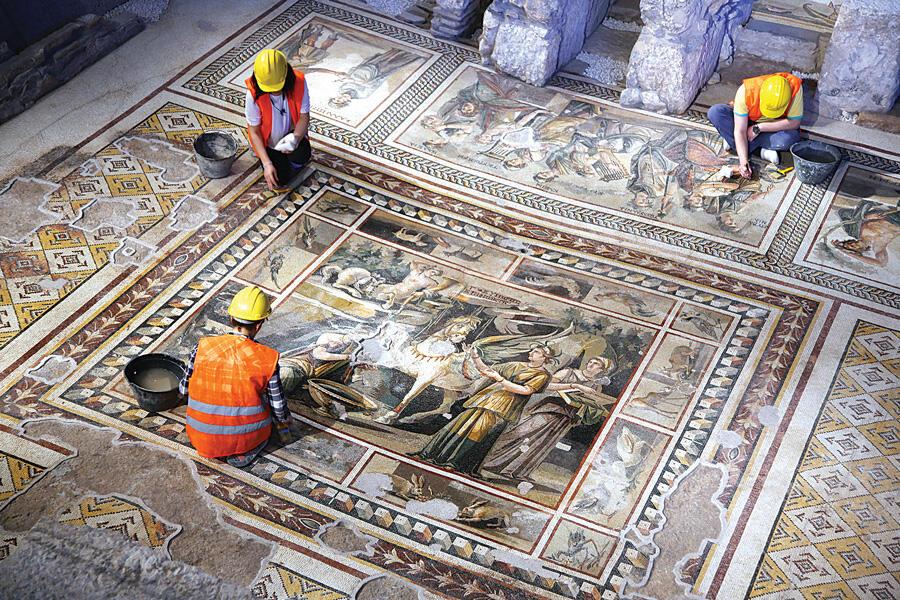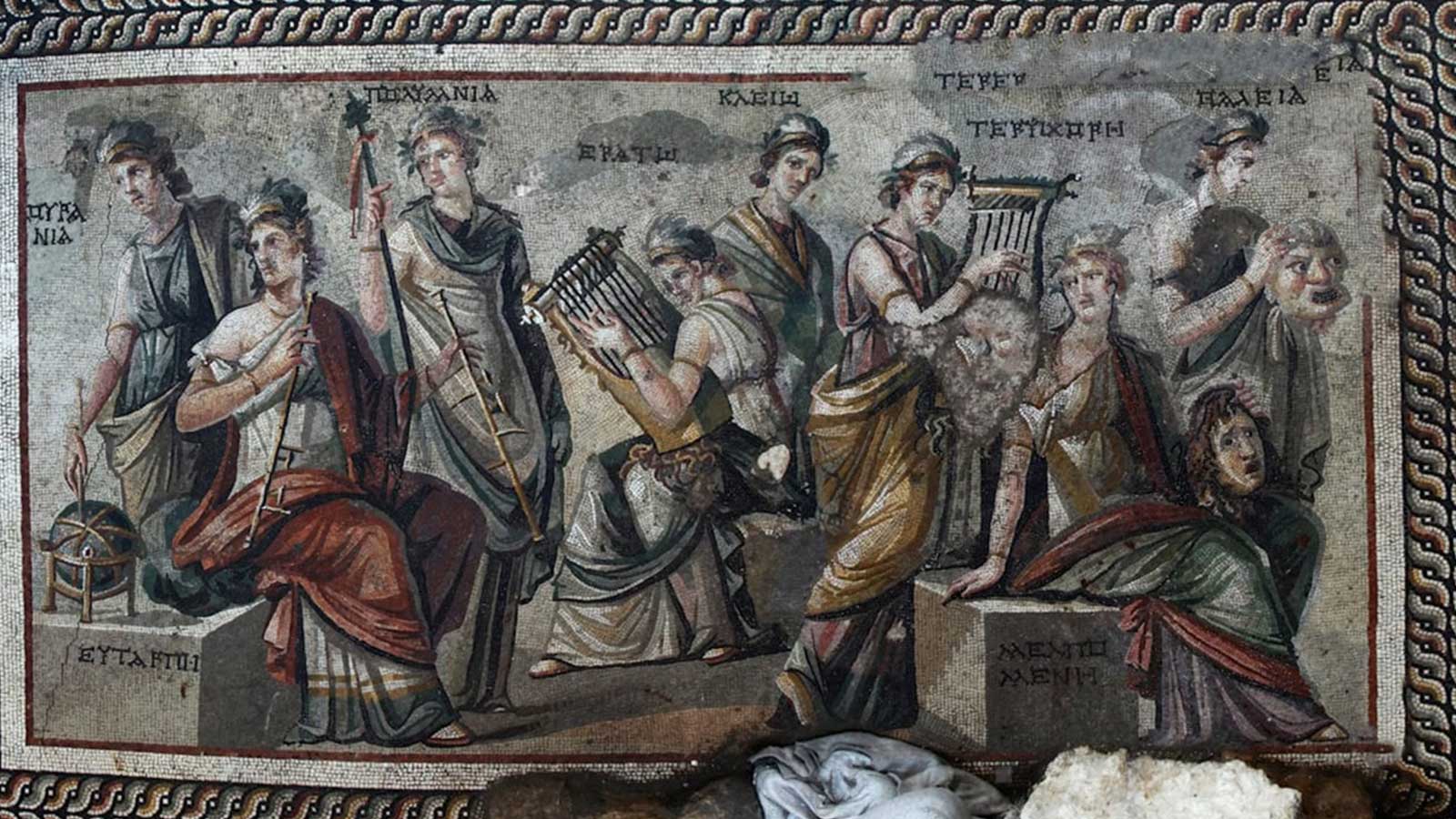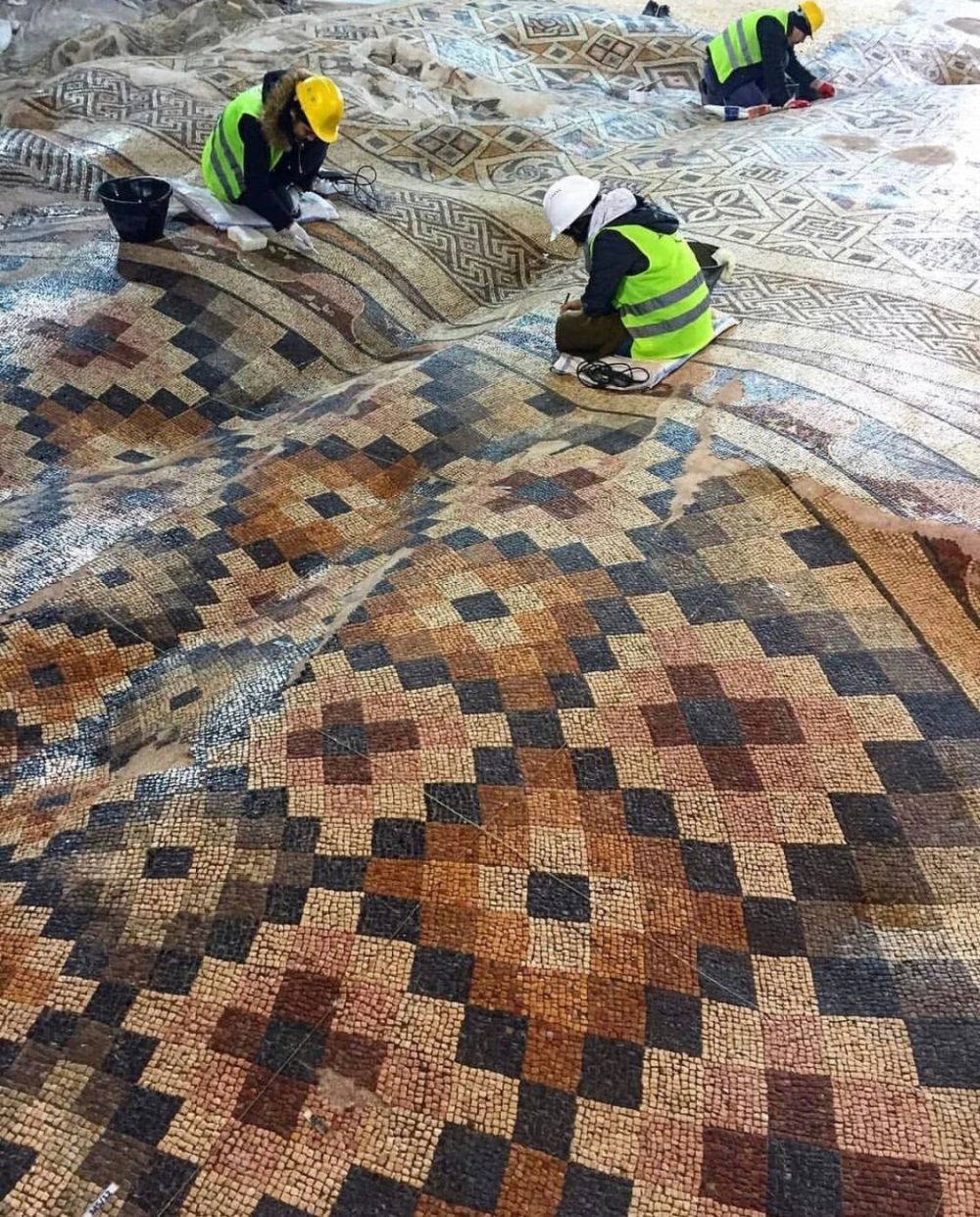 So it was truly an international effort! And the result is breathtaking.